Un été en musique! / A musical summer!
Juin 2022. Cet été, Sylvain et moi avons plusieurs dates de spectacles pour un été tout en musique! Le 16 juin, nous seront de retour au Rendez-vous du Thé à Montréal pour notre souper-spectacle Les grandes voix féminines. Envie de sortir de la métropole ? Venez nous voir à la Brasserie St-Maurice à L'Assomption les 3 juin, 15 juillet ou encore le 5 août! Bref, aucune raison qu'on se voit pas cet été! 
June 2022. This summer, Sylvain and I have several show dates for a summer full of music! On June 16, we will be back at Le Rendez-vous du Thé in Montreal for our souper-spectacle called Les grandes voix féminines. Want to get out of Montreal? Come see us at Brasserie St-Maurice in L'Assomption on June 3, July 15 or August 5! No reason not to see each other this summer!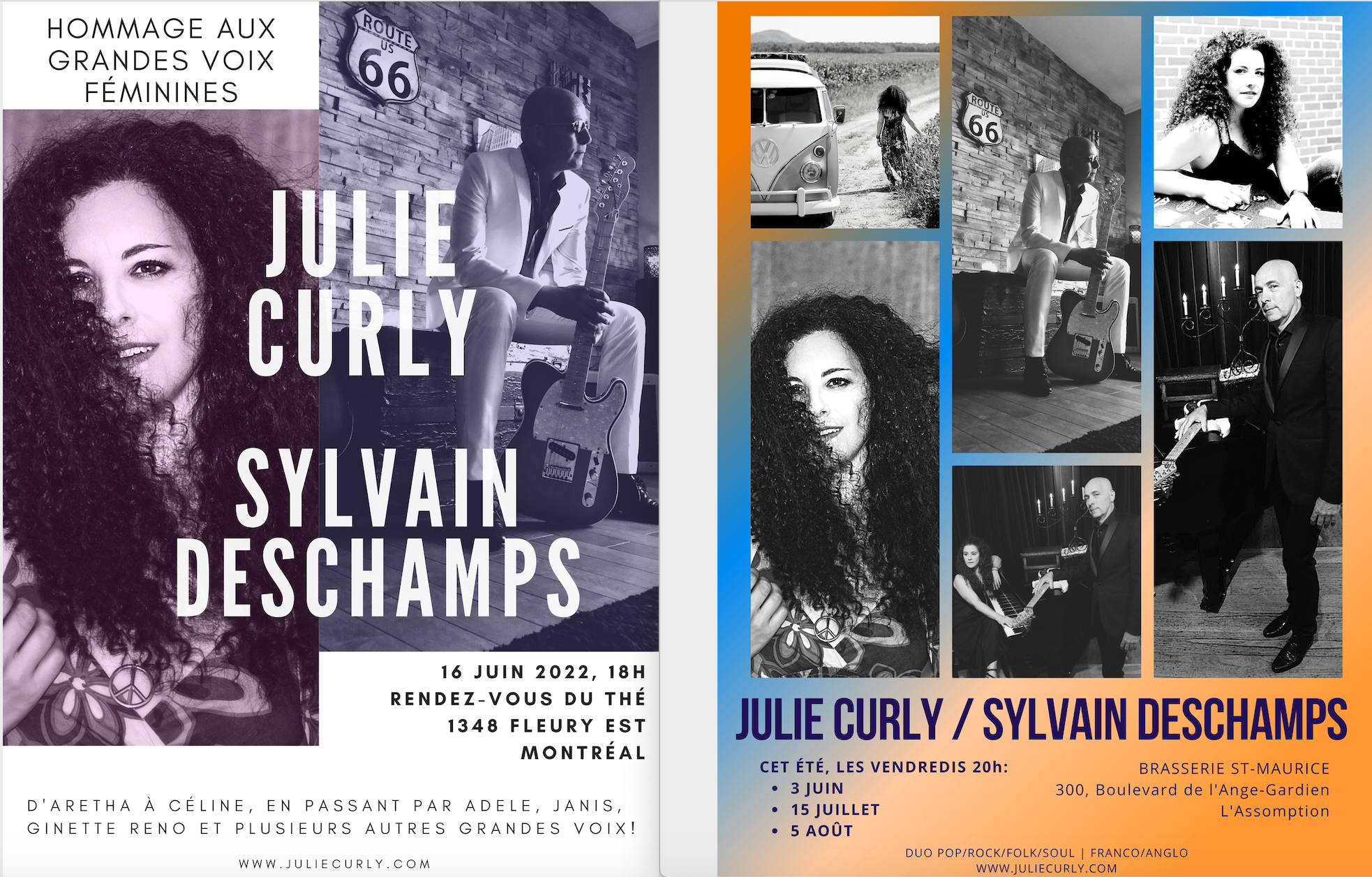 "Avril ne te découvre pas d'un fil..." mais viens nous voir en show!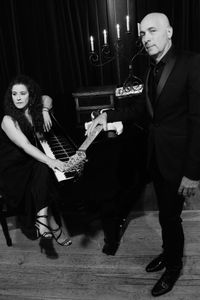 Avril. Nous aurons le plaisir d'être de retour sur la scène des Rendez-vous du thé les jeudi 14 avril ainsi que le 16 juin afin de performer notre spectacle "Hommage aux grande voix féminines" dans le cadre d'un souper-spectacle. Spectacle gratuite, mais places limitées. Il suffit d'appeler Le Rendez-vous du thé pour réserver: (514) 384-5695
April. We will have the pleasure of being back at Le Rendez-vous du thé stage on Thursday, April 14 and June 16 to perform our show "Tribute to great female voices" as part of a souper-spectacle. Free show, but limited places. Just call Le Rendez-vous du thé to reserve: (514) 384-5695
Mars en scène!
Mars. Deux retours sur scène impromptus, mais oh combien bienvenus! Le samedi 26 mars, nous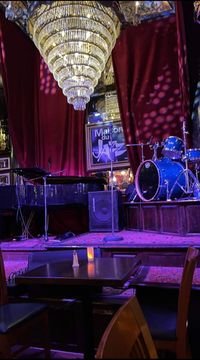 aurons l'occasion de se produire en duo à la Maison du Jazz de Laval, tout juste avant la talentueuse Michelle Sweeney! Puis, le lundi 28 mars, nous performerons dans le cadre du lancement du livre Les mots qui libèrent de Fierté Littéraire. C'est un rendez-vous! 
March. Two impromptu returns on stage, but it's so welcome! On Saturday, March 26, we will have the opportunity to perform as a duo at the House of Jazz de Laval, just before the talented Michelle Sweeney! Then, on Monday, March 28, we will perform as part of the book launch Les mots qui libèrent by Fierté Littéraire. See you there!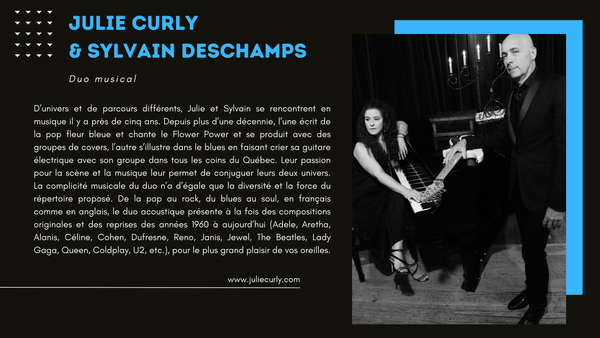 Retour en scène ! Back on stage!
Février. Février annonce notre retour en scène, puisque les mesures sanitaires liées à la COVID19 le permettent enfin! En espérant que ce soit pour de bon! Le 12 février prochain, afin de célébrer la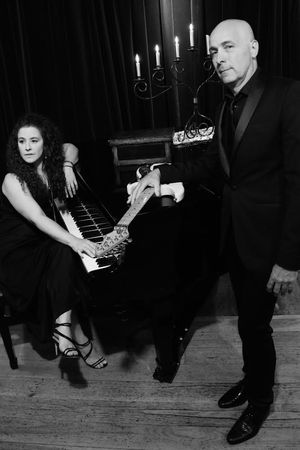 Saint-Valentin, nous présentons un concert privé à Repentigny! Si vous ne pouvez vous joindre à nous, sachez que nous seront de retour au Rendez-vous du thé à Montréal le 14 avril, ainsi que le 16 juin! Vous pouvez réserver en appelant dès maintenant! Plus d'infos ICI! Également, nous vous préparons de la musique, des vidéos et d'autres show à venir sous peu en 2022! Demeurez à l'affût!
February. February announces our return to the stage, since the health measures related to COVID19 finally allow it! Hoping it's for good! On February 12, to celebrate Valentine's Day, we are presenting a private concert in Repentigny! If you can't join us, know that we will be back at the Rendez-vous du thé in Montreal on April 14th and June 16th! You can book by calling now! More info HERE! Also, we are preparing music, videos and other shows coming soon in 2022! Stay tuned!
Bonne année! Happy new year 2022!
1er Janvier 2022. À l'aube de cette nouvelle anné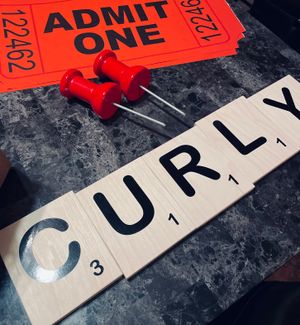 e qui débute, je désire vous souhaiter le meilleur pour 2022! Amour, paix, bonheur et santé, bref tout le "package deal" comme on dit, sans oublier bien sûr de la bonne musique! Comme disait Nietzsche "sans la musique, la vie serait une erreur"! Pour les shows à venir en 2022, cliquez ICI.
January 1st, 2022. At the dawn of this new year which begins, I would like to wish you the best for 2022! Love, peace, happiness and health, in short, all the "package" as they say, without forgetting of course the good music! As Nietzsche once said "without music, life would be a mistake"!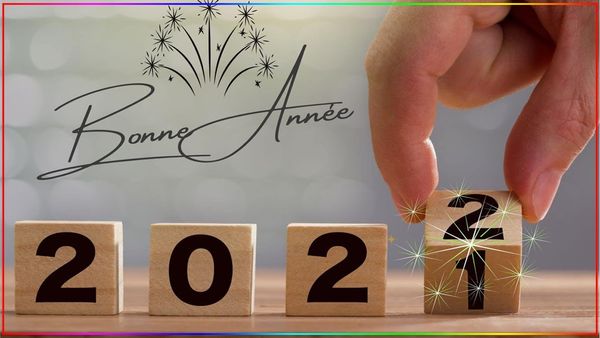 Lancement de la version acoustique de Comme un zèbre dans le désert et de la boutique!
11 novembre. En ce mois de novembre, j'avais le goût de mettre un peu de soleil dans votre journée! À l'occasion du septième anniversaire de mon premier album Confessions, je vous propose une version acoustique ainsi qu'un vidéoclip de la chanson Comme un zèbre dans le désert, qui nous ramène sur les pas du zèbre entre nostalgie et nouveauté! Vous pouvez vous procurer le single sur toutes les plateformes numériques et également visionner le vidéoclip! Enfin, visitez ma boutique de produits dérivés! Je me suis dit qu'un sac, une gourde, à l'effigie de ce zèbre assoiffé qui cherche son oasis pourrait peut être vous tenter? Il y a d'ailleurs plein d'autres items à voir ICI.
November 11th. In this month of November, I wanted to put a little sun in your day! On the occasion of the seventh anniversary of my first album Confessions, I am offering you an acoustic version as well as a music video of the song Comme un zèbre dans le Desert, which takes us back in the footsteps of the zebra between nostalgia and novelty! You can get the single on all digital platforms and also watch the music video! Finally, visit my merchandise store! I thought to myself that a bag, a gourd, bearing the image of this thirsty zebra looking for its oasis could perhaps tempt you? There are also plenty of other items to see HERE.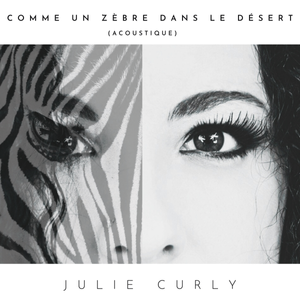 Désormais sur Spotify, Apple Music et plus!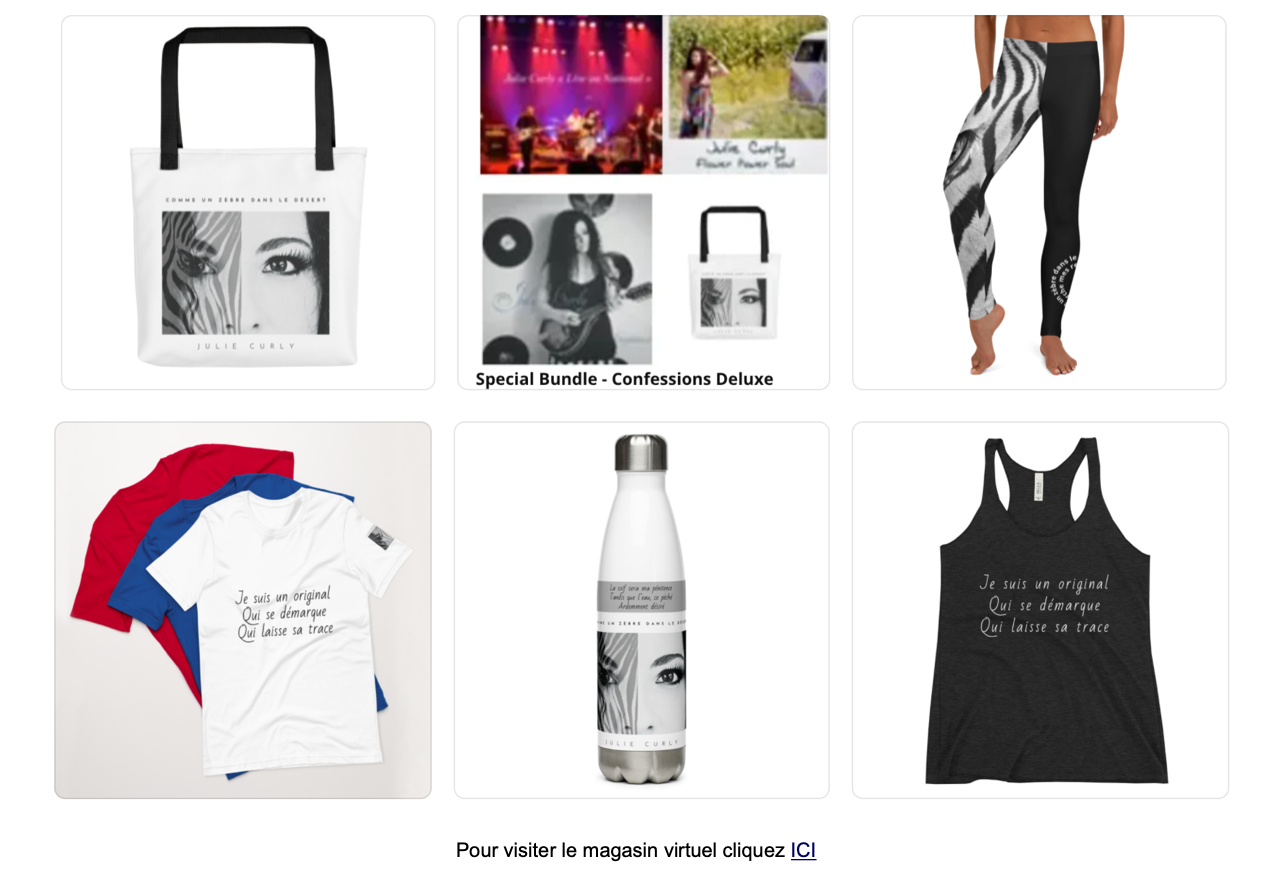 Lancement du vidéoclip de la version acoustique de Comme un zèbre dans le désert!
1er novembre 2021. Très contente de vous présenter le vidéoclip de la version acoustique de Comme un zèbre dans le désert. Composée avec Gilbert Cantin, elle est devenue au fil des ans la chanson signature de Julie Curly, si je peux dire! Cette version acoustique mixée par Marc Plana demeure fidèle aux sonorités originales, avec mandoline et guitare, où le guitariste Sylvain Deschamps s'illustre. Le clip est disponible sur YouTube/Vevo, Apple Music, Tidal et Facebook. Merci à Jenny la camerawoman avec qui j'ai tourné ce clip il y a 2 ans déjà ! Le single Comme un zèbre dans le désert (Acoustique) sera disponible sur toutes les plateformes numériques dès le 11 novembre 2021. Merci à vous de l'écouter et de le partager! 
November 1st 2021. Very happy to present the music video for the acoustic version of Comme un zèbre dans le Desert. Composed with Gilbert Cantin, it has become over the years the signature song of Julie Curly, if I may say so! This acoustic version mixed by Marc Plana remains faithful to the original tones, with mandolin and guitar, in which guitarist Sylvain Deschamps shines. The clip is available on YouTube / Vevo, Apple Music, Tidal and Facebook. Thanks to Jenny the camerawoman with whom I shot this clip 2 years ago! The single Like a Zebra in the Desert (Acoustic) will be available on all digital platforms from November 11, 2021. Thank you for listening and sharing!